High watt balloon led work light from GK
02/06/2023
GK focus on led solutions which is developing a new LED lighting balloons, with a release expected on 5th August of 2022. Achieve higher efficiency and improved safety with bright glare free led balloon lights.
1. High watt but compact size
The regular led work light on the market is 60W to 150W. However, GK designed and produced 250W led work light with 30,000lm for night site job. For a high watt of 250W design, the size is only 108 *266mm. It's portable to take it anywhere.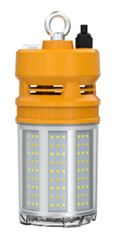 2. Flawless Light Quality
Just about any kind of light can be bright, but GK balloon led work light cast natural, bright, daylight-quality light in a perfect 360-degree circle. The balloon's design guards against glare and eliminates dark spots. The result is a safer, more efficient work environment for your entire team, passersby or even in residential areas and neighborhoods.
Same thing as with glare: Conventional work lamps and light towers produce strong and harsh shadows. Light from GK balloon light on the contrary produces diffused and thin shadows at the most! No harsh shadows any more, no dark spots, no blind spots. Smooth light all around. Reduce the risk of trip hazards.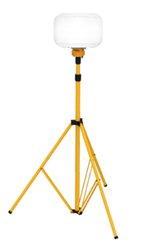 3. Portable And Easy To Use Anywhere
Good construction lights and good work lights need to be easy to set up and take down. And really great construction lights will mount to any machine and any set up. A. There are three levels of power adjustable on the fixture to meet the requirements of various application scenarios.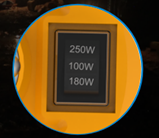 B. There is a portable tool bag which can pack the light, tripod, balloon and take it to anywhere.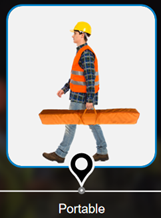 C. MAX height 3.8M tripod for highest Area Coverage
No other portable light of this size covers this much area. The shape and design of a balloon light realize an optimal area coverage of 360°.
And the tripod is adjustable to max 3.8M height.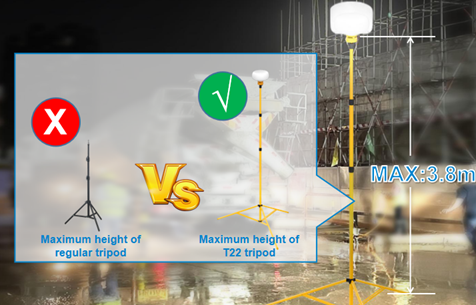 4. Total waterproof design for outdoor use
A. Built-in waterproof fan
The service life of the fan is up to 70000 hours. The high quality industrial fan design is with good heat dissipation for the light.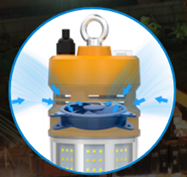 B. Waterproof balloon
The cloth balloon is not only for soft light design, but also it's with IP65.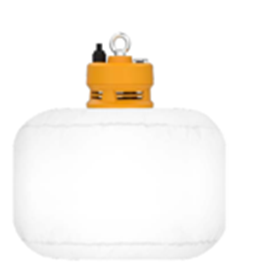 C. Waterproof lamp design
The lamp body is IP65 design, it's available for the whole fixture waterproof design.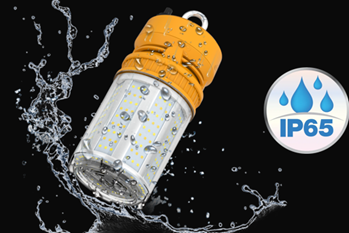 5. Various installation methods
M10 screw meets the requirements of various installation methods, like eyebolt, carabiner, tripod etc.

About GK-led work light
GK global service manufacturer focused on led solutions over 10 years which located in Shenzhen, China with around 500 employees and 30,000 square meters factory plant. We have powerful R&D team and advanced detecting instruments which made 10-15 new products innovated per year. 208 patents were issued by domestic and overseas market is the great witness of our innovation. Our LED products are mainly exported to North America, Europe, Australia, Japan and South Korea etc.

We always insist "quality first, customer foremost "and keep innovation for establishing a long-term cooperation with our clients. Trust us, make your wise decision today!