Unfold-able Shoe Box Retrofit LED Corn Light GKS35
02/06/2023
With the fast development of global green energy revolution in the past few years,more and more companies realize the trend of LED light replacing traditional light like HID(HPS/MHL) and CFL. As one of leading companies of LED lighting industry in China,we have been focused on the research and manufacture of LED corn light since 2010.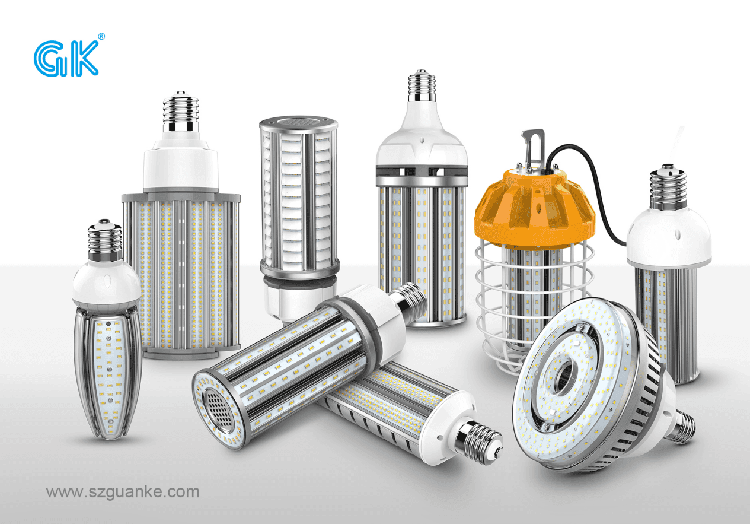 According to the marketing research by visiting lots of states in U.S, we found there are a great number of parking lot still using HID in shoe box in U.S in 2014 to 2015. We specially developed a totally new LED corn light with unfold-able wings after extremely serious test for 1 years.
In 2016, we officially launched our GKS35 series unfold-able Shoe Box Retrofit led corn lights. After the first month's market promotion,we found that the market respondents from our customers were pretty good,we sold over 23,671 pieces this kind of lamps.
How could our GKS35 be so popular in the market?
Follow us and I will show you the irresistible and magical power of GKS35 series lamps.
1.Unfold-able design for better heat dissipation.
As we know, although LED light are the future of lighting industry,the biggest challenge is the lamp heat dissipation solution,our engineer team overcame the difficulties and camp up with a unfold-able design heat sink.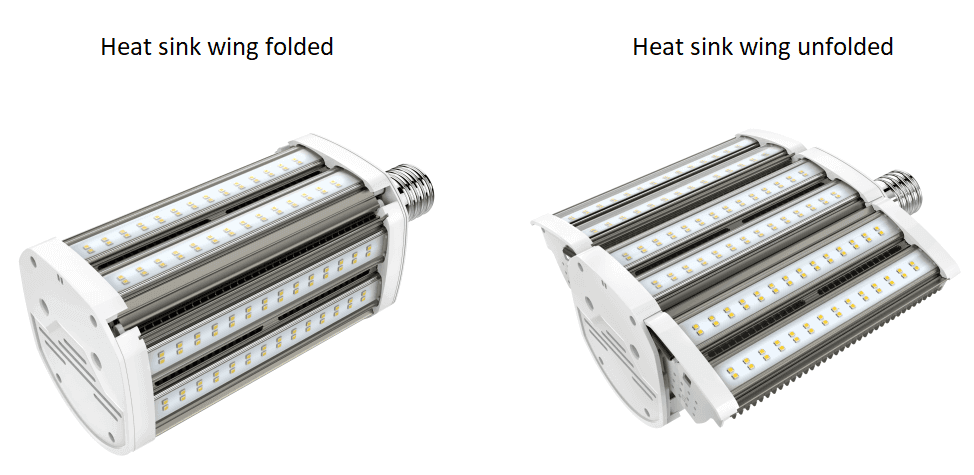 2.UL/DLC/FCC approved.
UL,DLC and FCC are all the important certifications in North America,our company invested lots of money for GKS35 series lamps certificates,right now,the entire series lamps had been passed UL/DLC/FCC certificates .
3.LG 3030 130Lm/W
We always pay great attention to high quality and cooperate with high-end LED chip manufacturer like LG and SAMSUNG,for this series lamps we choose LG3030 LEDs as the light source,each lamp gives 130Lm/W high lumen efficiency.
4.High surge protection solution.
We specially designed 6KV surge protection for our GKS35 insuring safety using.
5.Five years warranty.
All this GKS35 series led corn lamps have 5 years warranties.
Here below is an application project picture of GKS35-110W LED corn lamp in CA, U.S.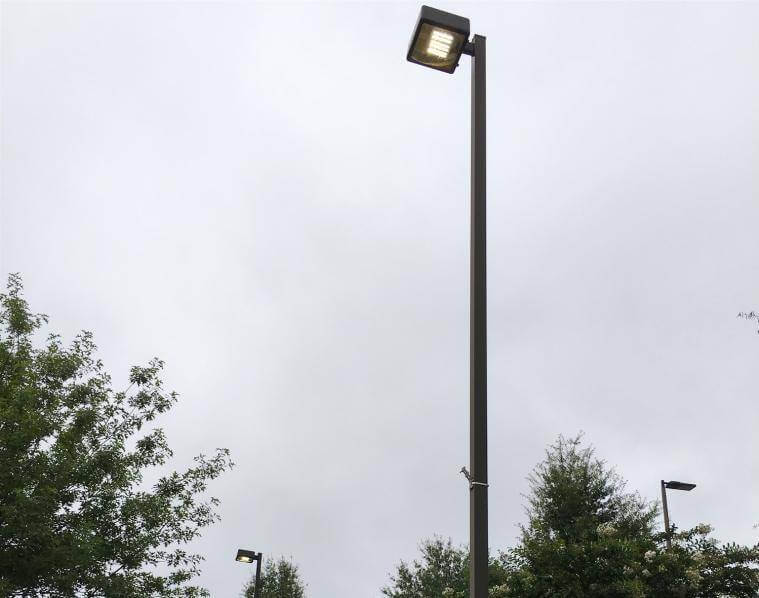 Please visit www.szguanke.com for more details of GKS35 LED corn lamps.