Why We Are Keeping Innovation For New LED Corn Bulbs?
02/18/2023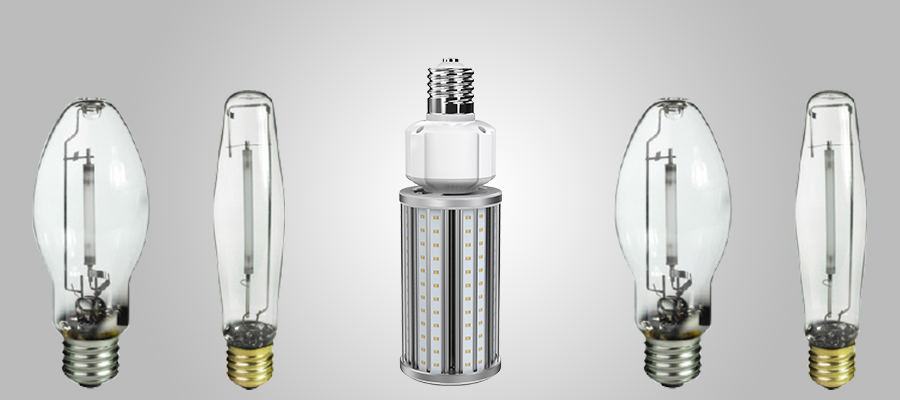 Due to the unique characteristics of LED lights, they are becoming more and more popular for commercial and industrial applications, especially for outdoor lighting. LED's are more durable, reliable, and need little to no maintenance. An advantageous factor is their long lifespan, which can last for as long as 50,000-100,000 hours. With properly designed fixtures, LED lighting can operate in all environments, and are much more energy efficient than conventional light sources.
So all these features asked us never stop our steps to make more upgrade products to exceed the previous ones. Both these two items are our popular and main products, here just to highlight the upgrade aspects of S39 through comparision.
Here we will talk about our LED Cron Bulbs of S39 series (12W 18W 27W 36W 45W 54W 63W) vs S28 series (15W 19W 24W 27W 36W 45W 54W):
Here our S39 add one high watt 63W that can widely used in many places;

We adopted a new technology—ultrasonic process without screws for S39 which make it seems more smooth and beautiful compared with other screw connection;

As we know, both LG and Samsung are industrial leader brand of SMD chip, but for making a smaller size products, there we chose Samsung 2835 LED smd, but it not affect the lighting efficiency at all, totally it can reach 150lm/w.

As before said, we chose small size of SMD for producing a smaller body, for same watts lights, the length of S39 is just 170mm, decrease almost 50mm to S28. It also directly due to less weight for S39.

To extend the lifespan of the led lights, we always to find the ways to improve the dissipate performance for the bulbs, after many times of test, we finished the final structure for air convection.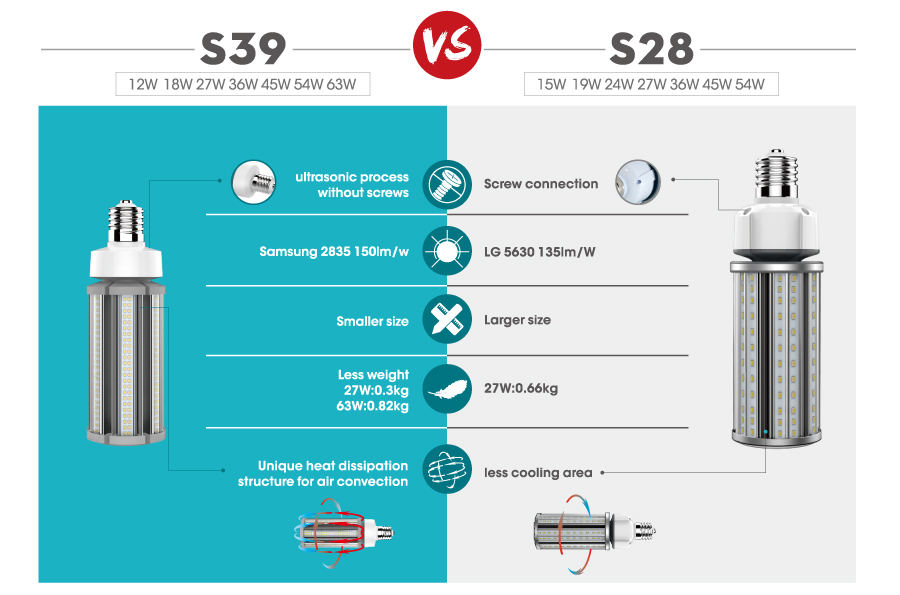 Please choose the right type of bulbs for replacing your traditional lights, such as HID/HPS/MHL. If you want to know more information for our products, please kindly visit our website www.szguanke.com, or get professional answers by +86-755-27165559 or send e-mail to seo@guankeled.com.