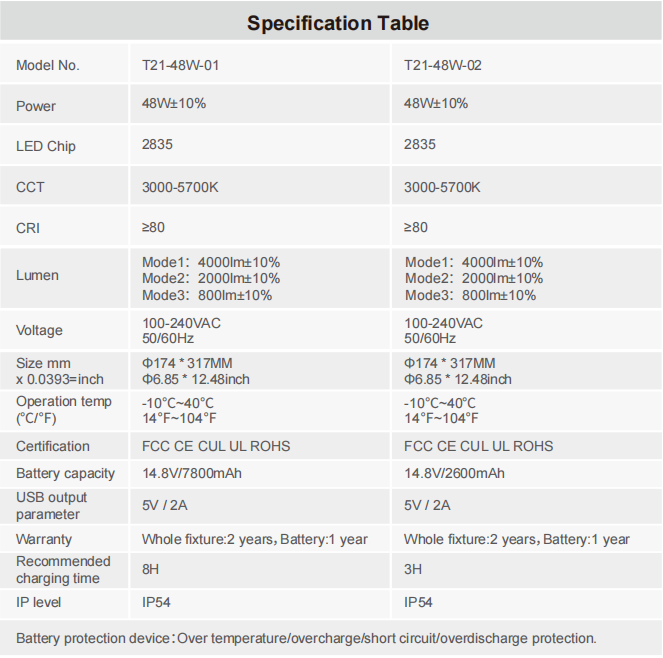 Gatling temporary Led work light for construction lighting
1.Four style light modes
Gatling is a multiple portable light with four style light modes for different application.
1.1 360° mode: all the front and rear lights are on;
1.2 180° mode: the front half of the lights are on;
1.3 Spotlight: It can be take it by hand when you are walking at night
1.4 Warning light: It can be used for road rescue or for help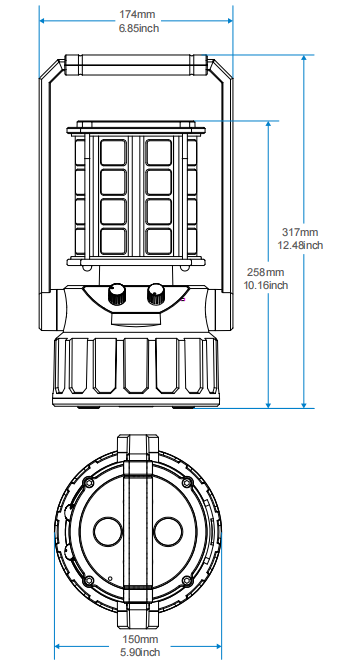 2.Built-in 18650 battery pack
The battery pack has a built-in battery IC chip management system, which can manage overcharge protection,
over-discharge protection, discharge over-current protection, charging over-current protection, short circuit
protection, over-temperature protection at charging and discharging points to protect personal safety during
the use of lithium batteries.
3.Detachable power cord
The power cord is detachable. There is a charging port on the fixture, which can unplug the power cord when
using the built-in battery. It is more convenient for mobile use. And there is also a USB power output port on
the fixture, you can charge mobile electronic products.
4.Knob switch function
The left knob mainly controls the light mode like 360°/180°/spotlight/warnlight mode, the right knob mainly
controls the product switch and brightness, and the power capacity can be checked in the middle of the knobs.
5.Different usages
Portable with your hands, hanging with hook, hanging with eyebolt, tripod stand for options.
Trading with Trust, Pruchasing from Manufacturer directly!
More Interested? Contact Us Through Below Form for A Remote Factory Visiting And Place A Trial Order.
Gatling temporary Led work light for construction lighting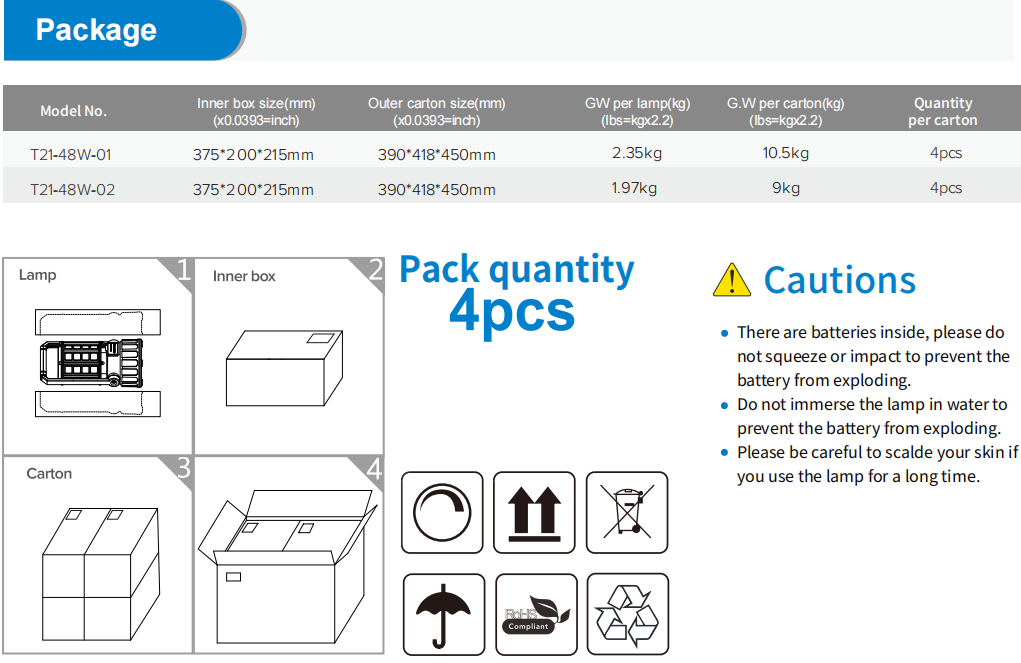 Portable led work light
High lumen 4000LM,large power 48W
Rechargeable lithium battery,
7800mAh long-lasting battery life
Portable led work light
Variety of lighting methods to meet various needs
Variety of installation methods to meet various installation needs