PATENT INFRINGEMENT
LED Corn Lamps (GKS23) Patent Number ZL2015300463899.9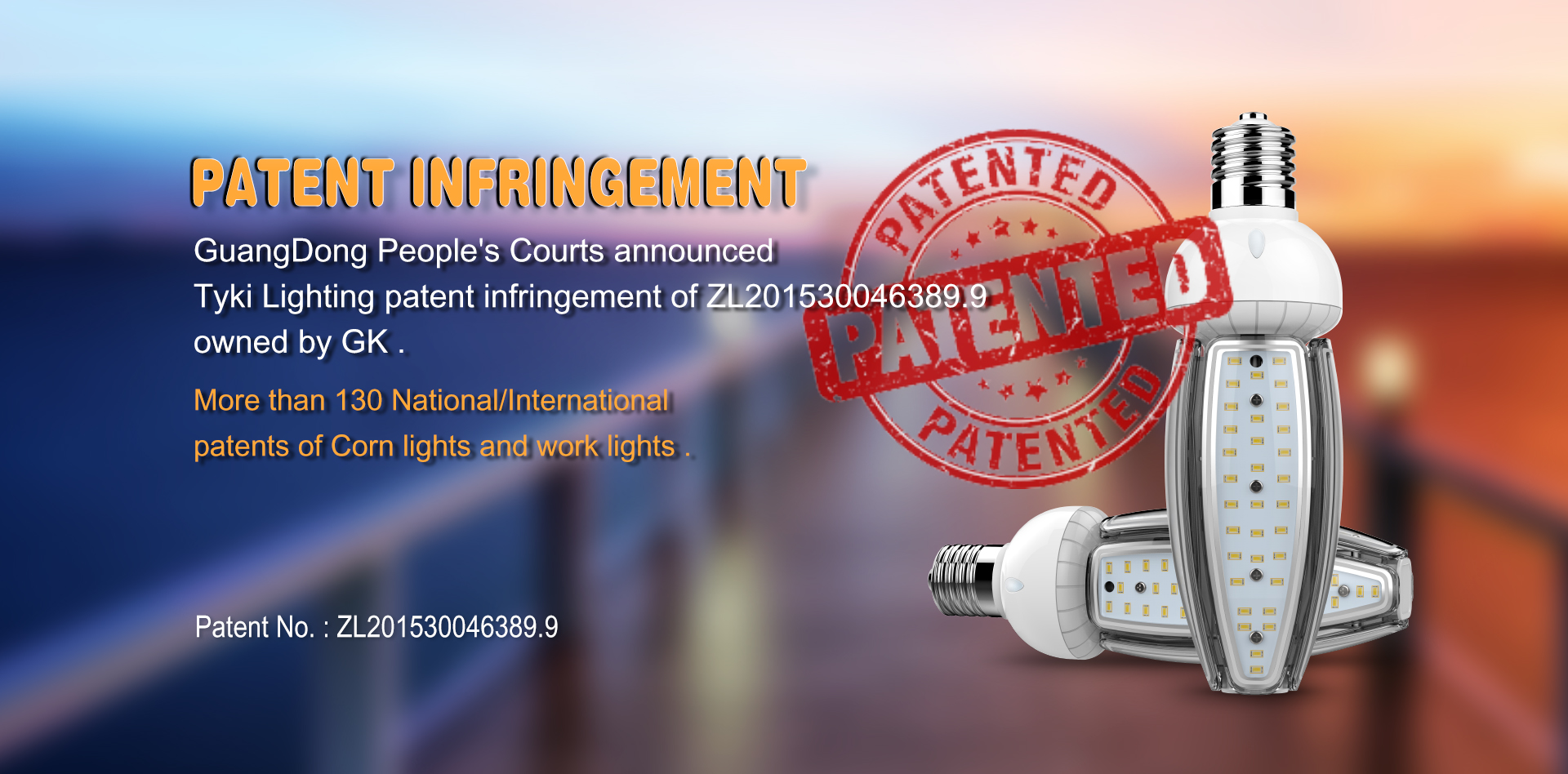 We would like to inform our clients that our company GK have the design patent for our LED Tulip Corn Lamps Model GKS23. Ref: Patent Number ZL2015300463899.9
We have more then 130 National/ International patents of Corn lights and work lights.
As we come to know that Tyki Lighting do our GKS23 LED Corn Lamp design Patent Infringement of ZL2015300463899.9, so we take a quick legal action against the Tyki Lighting and issue them a patent violation notice from Guangdong People's Court.
We can't be tolerate any company/manufacturer who do our products Patent Infringement.
Our first priority to protect our products and our clients business by providing our lights with patent.
We once again inform our all clients from all over the world that our each lighting products have their own Patents to protect your business. If anyone else try to do our Patent Infringement of our GKS23 or our any other lighting products so we have a rights to take a strong legal action against them.
So we assure to our all clients to protect your business, market protection and clients development by selling our unique LED Tulip Corn Lamp S23 with deign Patent rights.
We are also appreciate our clients to their cooperation with us and develop a long term business relationship with us.
Shenzhen Guznkey Technology Co., Ltd.