The biggest news in this September, Shenzhen Guanke Technologies Co., Ltd set up the first football team.
Shenzhen Guanke (GK) has a dream that is to be the top brand LED corn light manufacturer in the world. At the meantime, we have a small dream that wish to have our own football team. Now it comes true.
As we all know, football is a team game, each person is an important role in the team, and every body can decide the game win or not,in our company the teamwork is also the most important thing.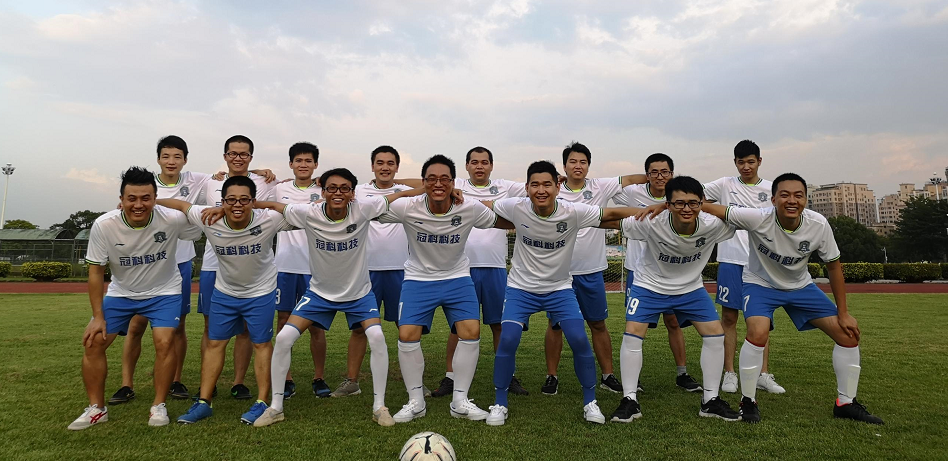 GK is the most professional LED corn manufacturer in Shenzhen over 8 years.
Everybody is keep running here, to build a greater GK together.
We always keep creation and innovation to meet the requirement from the market,there are 25 engineers in R&D department,and we can release at least one new product each season,so we will have four new products per year.
The production capacity in our factory is 6000pcs per day, to short down the lead time, we have already finished 50% automation production. And give the work the professional training every week.
GK sales team sell more than fifty million led corn lamp to the market every year. The clients give the highest praise to the sales team,the sales team provide 24 hours online service to the clients.